Ronald Leaf, Ph.D., Co-Founder
OUR VISION
A world where all individuals with autism reach their fullest potential.
OUR MISSION
Advancing effective methodology and behavior analytic treatment to improve outcomes of individuals with Autism Spectrum Disorder.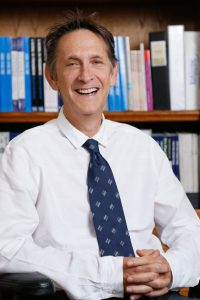 Dr. Ronald Leaf is a licensed psychologist with over 45 years of experience in the field of autism. 

Dr. Leaf began his career working with Professor Ivar Lovaas, while receiving his undergraduate degree at University of California, Los Angeles (UCLA). Subsequently, he received his doctorate under the direction of Prof. Lovaas. During his years at UCLA, he served as Clinic Supervisor, Research Psychologist, Lecturer and Interim Director of the Young Autism Project. He was extensively involved in several research investigations, contributed to The Me Book, and is a co-author of The Me Book Videotapes.

Dr. Leaf has consulted to families, schools, and agencies on a national and international basis. He is the Co-founder and Director of Autism Partnership, which offers comprehensive services for families with children and adolescents diagnosed with Autism Spectrum Disorder (ASD). With offices in 10 countries, Ron and his team have developed the Autism Partnership Method®, a progressive approach to implementing Applied Behavior Analysis (ABA) treatment.  He is co-author of A Work in Progress, Time for School, It Has to Be Said, Crafting Connections, A Work In Progress Companion Series, Clinical Judgment and Autism Partnership Method®: Social Skill Group. He has co-authored over 80 articles in research journals and presented over 100 times at professional conferences.

Dr. Leaf is also the co-founder of the Autism Partnership Foundation, a non-profit dedicated to advancing professional standards and treatment of individuals with autism through research and training.